welcome to
Horizon Fisheries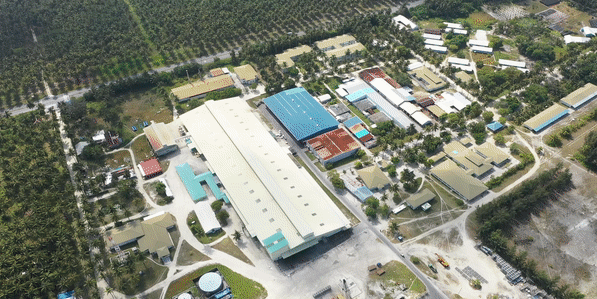 Horizon Fisheries started its operation on 16th September 2003 after taking over Maandhoo Fisheries Complex (MFC) located in Laamu atoll from the Maldivian government through a competitive public bidding process.
Today, the Maandhoo Fisheries Complex is a facility with capacity to process up to 80 MT of raw material per day into cans, pouches or loins in addition to a company-wide cold storage capacity of 5000 MT.
Being the leading fish processing and exporter in the country, we are committed to producing and delivering the highest quality tuna products caught in the traditional and most sustainable method of pole and line fishing. Our customers are across the globe, from countries such as Germany, Switzerland, Netherlands, Finland, France, Norway, Australia, UK, Indonesia, Malaysia, Bangladesh, USA and Canada.
Our house brand "Maandhoo Mas" is now available in Sri Lanka (as "Rahameeru") and widely recognized for quality by international resort brands in the Maldives, hotels, restaurants and in local supermarkets and family stores.
Our
Mission
Serve with total commitment, foster continual improvement and aim to harness the creativity and aspirations of our employees to keep our promise to our customers, shareholders and society.
Our
Values
To deliver beyond our customers' expectations
To support and improve the livelihood of local fishers and fishing communities
To be environment friendly and conscious of the impact of our operations
To create financial and career opportunities for our employees
To foster continual improvement through best practices
Our
Certifications
Since the inception of the company, we have had a long-standing commitment towards a socially responsible and fair partnership with fishermen, island communities and our factory workers. We have heavily invested in diversifying our business to meet the needs of Maldivian fishing industry and most importantly our international customers.  attaining quality standards such as ISO9001, 14001, 22000, BRC (A Grade), Halal, Organic Certificate and more. We are also proud to be the first and only MSC certified fishery to carry the Fair Trade Certified™ label
REGISTRATION, LICENSE AND RECOGNITION
Company Registration Certificate, Registration No. C-123/2003
Certificate of Recognition in Recognition of Adopting Ozone Friendly Practices in Company Operations – Ministry of Environment & Energy
Fish processing License – Ministry of Fisheries and Agriculture
Export Registry, Registration Certificate – Ministry of Fisheries and Agriculture
CERTIFICATIONS
USFDA Registered Facility – Registration no. 14242720784
European Union (EU) Approval No. MDV 011
HALAL Certified Facility – Ministry of Islamic affairs
KOSHER Certified Facility – Orthodox Union Kosher
ISO 9001:2015 – Quality Management Certification
ISO 14001:2015 – Environment Management Certification
FSSC 22000 V 4.1 – Food Safety System Certification
BRC Certificate: Global Standards for Food Safety Issue 8 (SITE CODE – 1815296)
Organic Declaration Certificate for products with Organic Ingredients
Earth Island Institute Dolphin safe Monitoring programme
Marine Stewardship Council COC – (MSC-C-51680)
Fair trade USA Certification (Fairtrade ID: 1264293)
Member of SEDEX (SMETA)
achievements
Awards and Recognitions
2017 : 1st place in Tuna process, value added exporter in Maldives => Ministry of Fisheries and Agriculture
2016 : Recognition in Development & Contribution to Fisheries industry => Ministry of Fisheries and Agriculture
2015 : 3rd place in Tuna processing, Value addition category => Expo Maldives
2015 : 2nd place in Tuna processing, Value addition category => Expo Maldives
2014 : Recognition award => Maldives National Defense Force
2014 : Award of Recognition = > Ministry of Economic Development of Maldives
2011 : 3rd place in Tuna export from Maldives => Ministry of Fisheries and Agriculture
2011 : Top 3 tuna exporters in Maldives => Maldives Customs Authority
2010 : 3rd place in Tuna export from Maldives => Ministry of Fisheries and Agriculture
2006 : 2nd place in Tuna export from Maldives => Ministry of Fisheries and Agriculture
2005 : 2nd place in Tuna export from Maldives => Ministry of Fisheries and Agriculture
Fair Trade Certificate
Membership certificate => IPNLF